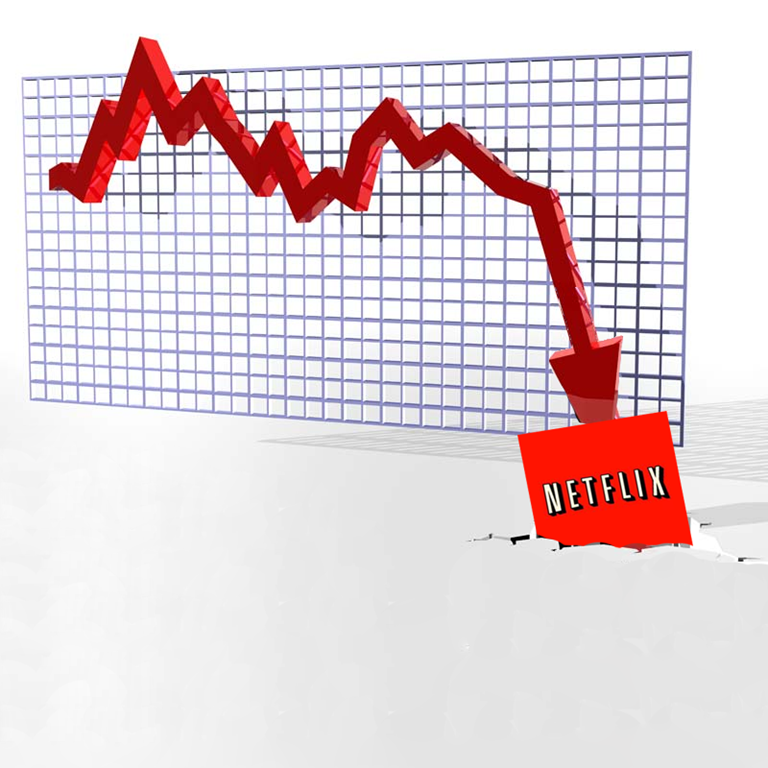 Uhhh...I still like Netflix. WTF?
Netflix has definitely made some mistakes recently with their pricing and changing their DVD by mail plan. Netflix stock has tumbled from a high of over $300/share in July to a recent low of $62/share. This after Netflix reported losing 800,000 subscribers in the third quarter of 2011.
I understand we are getting less for our Netflix subscription than we used to. Hell, I never used the DVD by mail option anyway and I know of very few who did. I always thought Netflix wasn't charging enough for their service, and was ready to pay more.
Netflix is still a smoking deal for $7.99/month isn't it? Their selection of TV shows and movies is incredible as far as I can tell. I have watched many series on Netflix, including Lost, The Office, The Walking Dead, etc. The movie selection is good and getting better all the time. It's not first run movies, but they are fairly new and the service hosts a ton of classics.
Not only does Netflix have a great selection of streaming movies, but you can watch them from anywhere. Roku or Game Console on your TV, watch in the browser on your PC, or watch from nearly any mobile device. Netflix movies look great on my 4.3" Droid X2.
I know there are other services out there - Amazon Prime and Hulu to name a couple. But where are these 800,000 subscribers going? Is there really a better option than Netflix for 7.99? You can't even get one premium movie channel through your cable provider for 7.99.
Another question - Netflix almost doubled their price and only lost 800,000 subscribers. Out of 26 million US subscribers, that's only about a 3% decline. After the initial shockwave of unsubscribers, can't we expect the Netflix subscriber numbers to begin climbing again in the next quarter? Did the stock get hit a little more tahn it should have?
We watch and enjoy Netflix a lot. I couldn't imagine someone thinking it wasn't worth $7.99. It's the best 8 bucks I spend all month.